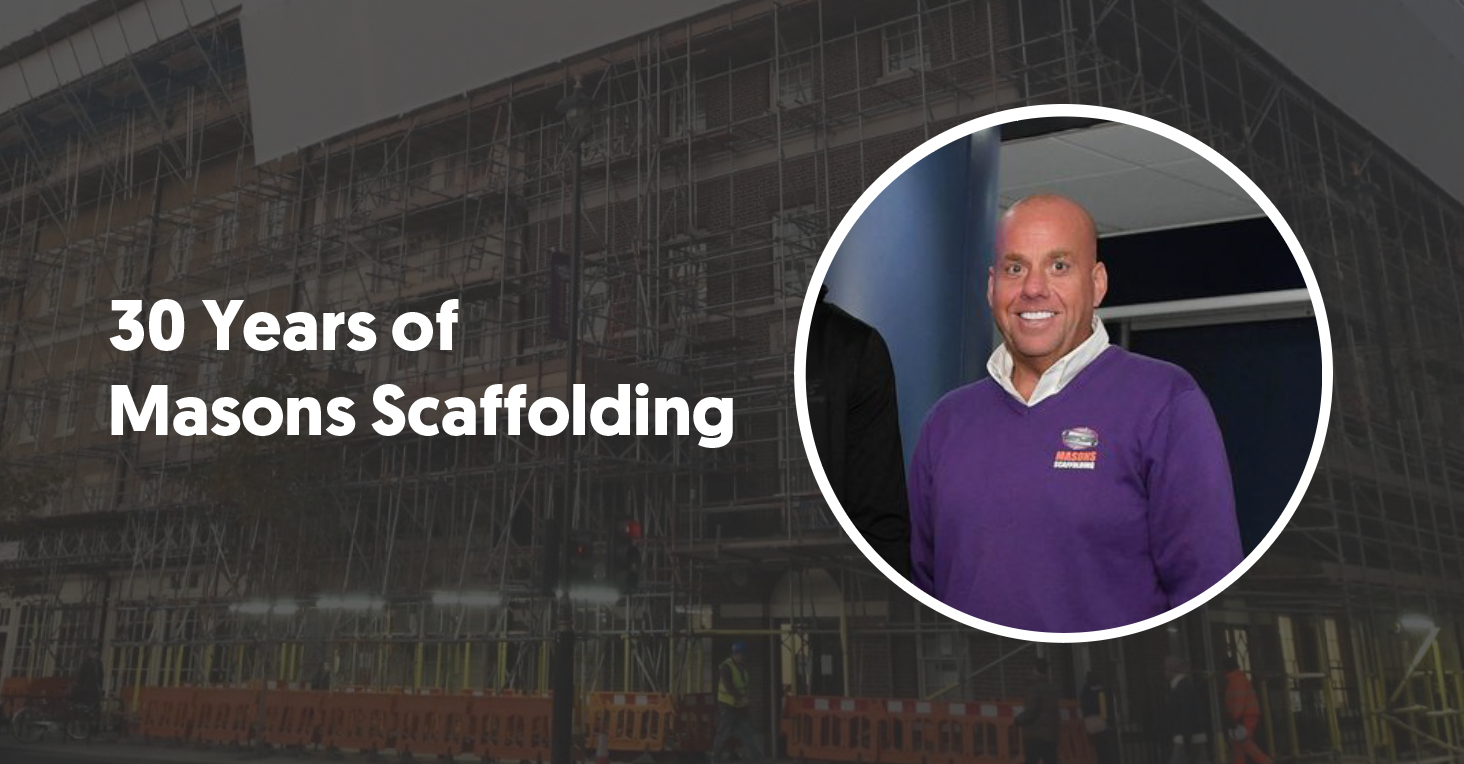 Masons Scaffolding are proud to announce that they are celebrating their 30th year of trading, please see a statement below from Managing Director Grant Mason who founded the company back in 1993…
"As Managing Director of Masons Scaffolding Ltd, I am immensely proud of the Company it has grown into since I started it 30 years ago.
Back then I had no idea of what the future had in store but I have always had the same philosophy, and that is to give it my best in everything I do. I believe if you treat staff with respect and talk to them as you yourself would like to be spoken to, then that brings the best out in everyone. I started in the scaffolding right at the first possible entry-level, which was in the yard. I have done every role from then on and learned everything I know now by watching, learning… and most importantly… asking questions. I was never afraid to ask and always encourage my team to ask questions or encourage all our staff to do so.
I believe Masons have created a great brand and we are instantly recognised by our Purple and Orange corporate colours that are resplendent on all our vehicles, equipment and workwear.
We have come through 2 recessions and the Covid lockdown period and are continually growing stronger and slicker in my opinion. We have reached the 30-year milestone and I look back now and see all the changes in the industry…mostly for the better but, some, I don't agree with. It is 100% a lot more safety conscious now and that is definitely the way forward… anything that ensures our staff all go home safely at the end of each day can only be applauded and encouraged.
I'd like to thank each and every person that has been involved with Masons Scaffolding Ltd over the last 30 years, as each and every one of you has contributed to its success. I look forward to taking the Company forward for many years to come, with this great team behind me to whom I am so grateful. I am truly proud and humbled".