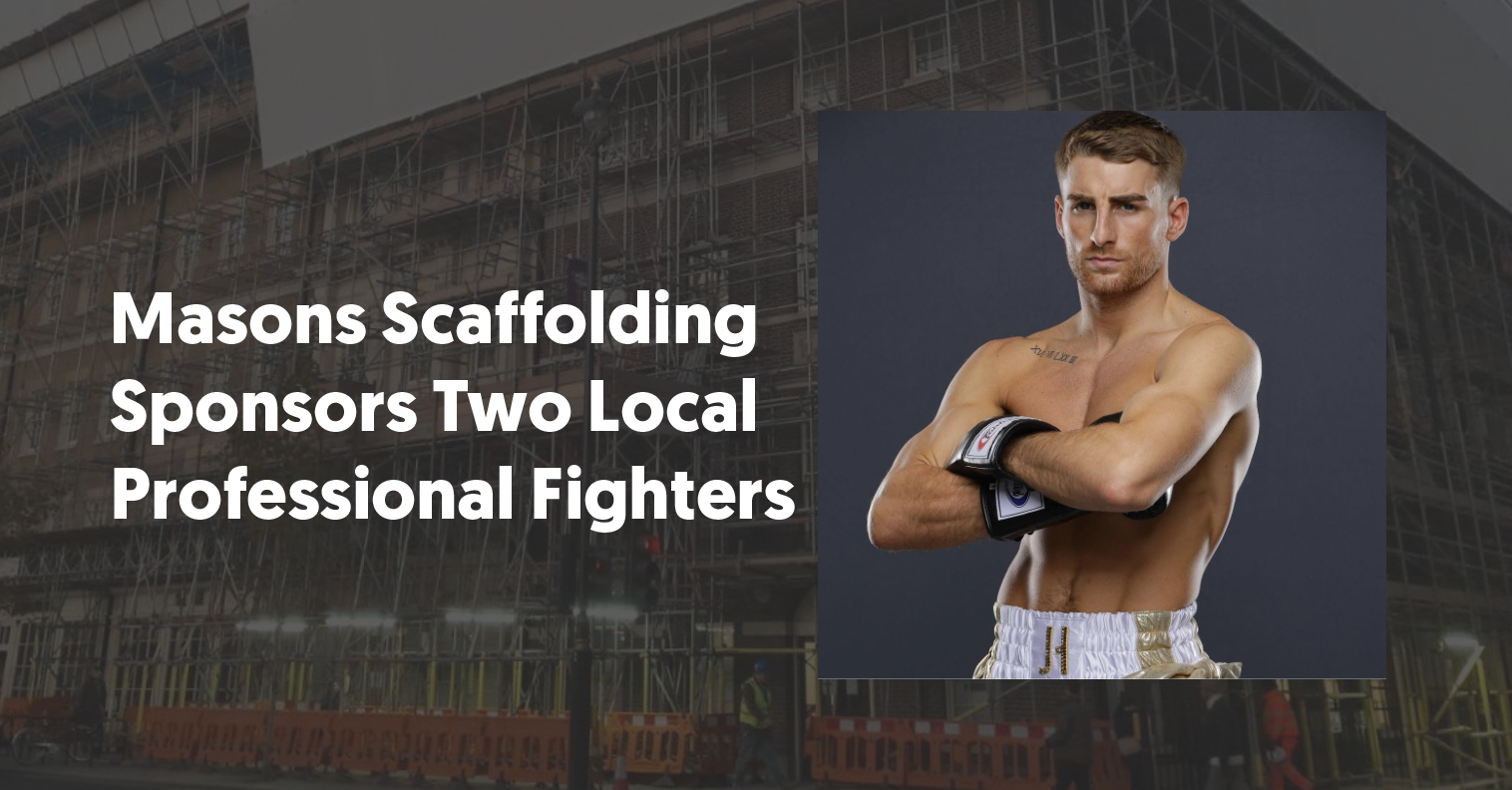 At Masons Scaffolding we are no strangers to actively engaging in sponsorships, and over our 30 years of trading, we have supported many organisations and individuals, where we feel privileged to be a part of their journey and success, no matter how big or small that may be.
We have been immensely proud of every single one of our sponsors whether that be past or present – and although one of the main benefits of sponsorships is to increase brand awareness, we as a company gain more satisfaction from simply being a part of our sponsors' journey, as we only choose sponsorships that align with our core values.
Notably, our most sizable sponsorship that we partake in is with our local professional football team, Millwall. However, more recently, we are proud to announce that we will be supporting two local professional fighters, as we follow their journey through the 2023 season – Jonathan Haggerty and James Hawley. At Masons Scaffolding we knew that we could not miss out on the opportunity to be a part of their journey as their dedication to their sport is commendable, and we could see their determination and will to win.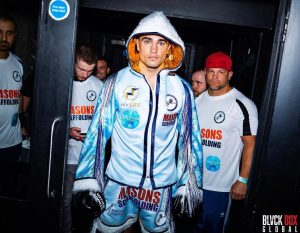 .     
Firstly, we are thrilled to be one of Jonathan Haggerty's sponsors for 2023 – as he has an extremely exciting year lined up. He is a British Muay Thai fighter currently signed with ONE Championship – where he was the former ONE Flyweight Muay Thai World Champion in 2019. A title of which he will be fighting to regain on Friday 21st April. The success that he is experiencing for his age has already been immeasurable, with him being ranked as #5 in the world for the ONE Bantamweight Muay Thai rankings. We admire Jonathan's commitment, dedication and work ethic and have complete faith in him. We wish him all the best in his upcoming fight and can't wait to see him hold the world title again. 
Additionally, we are excited to be a proud sponsor of local professional boxer, James Hawley – who you may know as Hitman Hawley. Over the past few months, we have witnessed James' art of his craft first hand by attending his fights – where he has defeated all his opponents, resulting in him holding an unbeaten 9-0 record. We are looking forward to his upcoming fight on April 22nd and truly believe that he will walk away with an unbeaten record in the double figures.
We wish both boxers every success in their upcoming fights and feel grateful to be a part of their journeys – not too bad for local lads from the Walworth Road and Bermondsey!