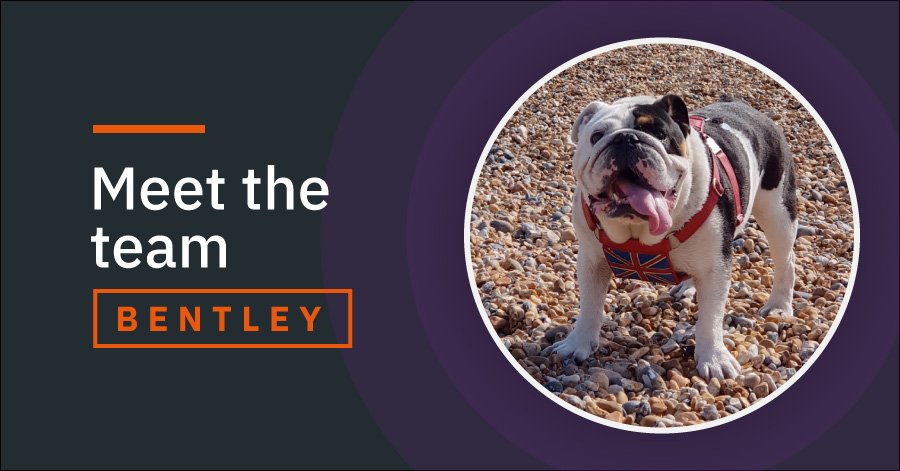 Time to meet Bentley, our loyal office dog, who loves to get up to mischief
Age: 8
Relationship status: Single
Daily activities: There's nothing Bentley likes better than roaming the yard and causing chaos wherever possible. When he's had enough of that you'll find him curled up in his luxury dog bed, snoring!
Best thing about Bentley: He's an absolute please and the apple of Grant's eye. He's a great character and has a real cheeky side. Whatever sort of day Grant is having Bentley's facial expressions are guaranteed to put a smile on his face.
Favourite food: Barking Heads dry dog food – Bowl Lickin' chicken is his fave.  He also loves pie/mash & liqueur and for a special treat, pig's ears!
Favourite pastime: He loves a visit to Fisher FC and spends the whole game watching the ball and barking when it's near him. What he'd really love to do is get on the pitch and burst the ball.
Guilty secret: He has broken the hearts of many a small child enjoying having a kick about at the park …. he goes straight over and sinks his teeth into the ball … job done and he's happy!
Meet the rest of our team here