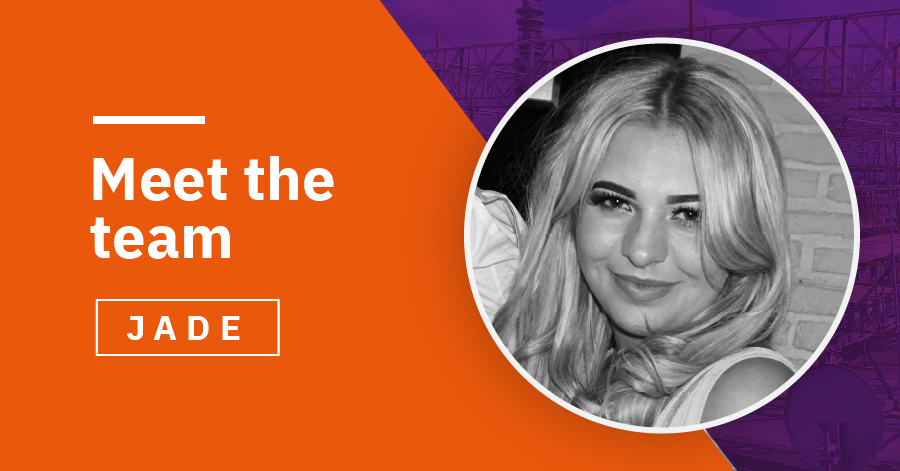 Jade becomes the newest member of the Masons team. Learn more about her below.
What's your job title?
Contracts Administrator
What does your job involve?
My job involves liaising with clients and the Masons Scaffolding team in order to ensure the effective running of our client contracts. This includes carrying out invoicing processes in line with contractual payment terms. As well as ensuring that electronic and paper records, including timesheets are completed by the front-line teams. By working closely with our Managers and Accounts staff, I can support all financial processes relating to the contracts and co-ordinate any additional costs. In addition to managing queries from both internal and external customers.
What's your background?
I studied Media & Communications at The University of Sussex in Brighton, before working in the events sector, and then moving onto the advertising industry where I was an Audio-Visual Buyer, focusing mainly on television advertising for just over two years, working on clients such as Peugeot & Citroen.
What's your favourite part of your job/What are you most looking forward to in your job?
My favourite part of the job would be how diverse/wide ranging the role is, with no day being the same. I am looking forward to liaising with different clients and building valuable relationships.
Why Masons Scaffolding?
For many years, I have witnessed first-hand how Masons Scaffolding has been built from the ground up and blossomed into a well-established and notable business. It is evident that the team have a real passion for wanting to grow the company and make their mark in the industry. I find my dad's (Grant) drive and determination admirable and could think of nothing better than to work alongside and learn from him, in the hopes of one day being a vital part of the Masons Scaffolding team.
What do you enjoy doing in your spare time?
I enjoy attending music events such as concerts & festivals, as well as eating out and socialising with friends
If you had to describe yourself in three words, what would they be?
Vivacious, approachable, ambitious
We're off to the pub – what's your order?
A toss up between a glass of Sauvignon Blanc or Aperol Spritz!
Want to meet the rest of the Masons team? Take a look here, and be sure to follow our social media. We're on Facebook, Twitter, Instagram and LinkedIn.