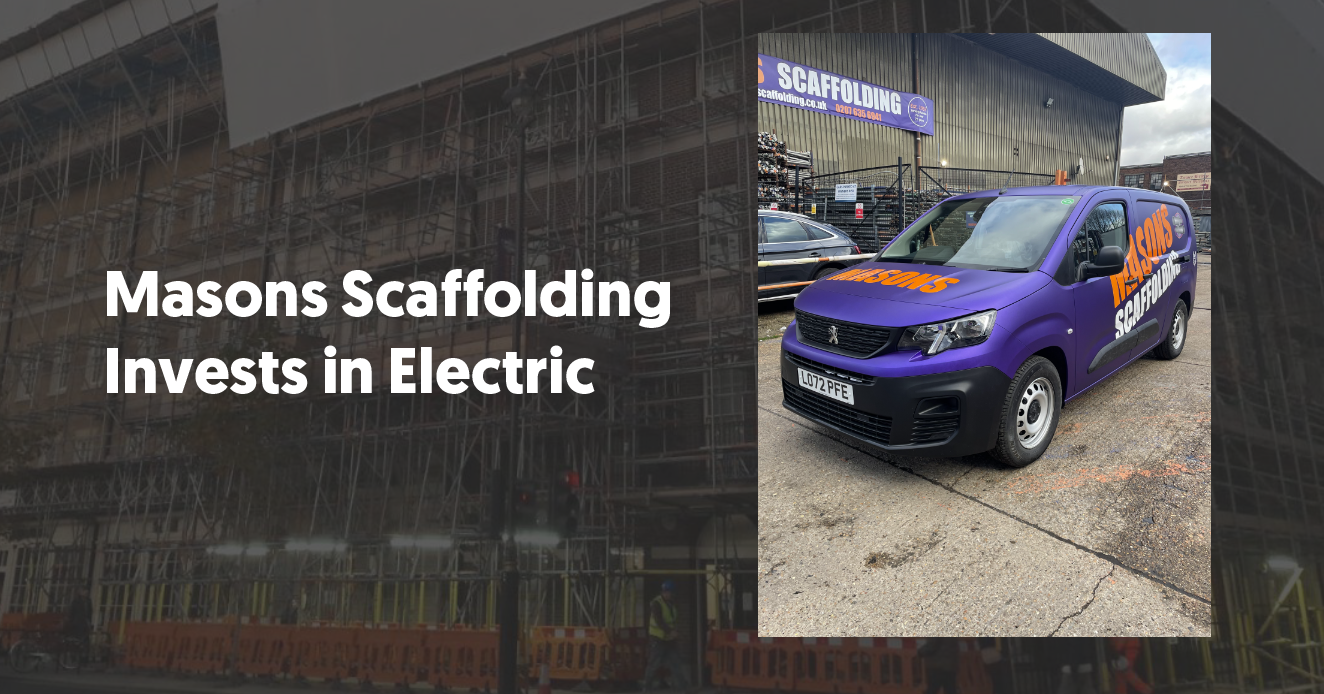 Here at Masons Scaffolding, we rely heavily on our fleet of vehicles to perform our day-to-day operations. Our Operations Managers are constantly out of office attending site visits and our scaffolders are, of course, up the sides of buildings! 
From fully-liveried lorries to Mitsubishi Barbarians, we need a diverse range of vehicles to navigate the narrow streets of London which can sometimes be an access issue. We thought the new year was a perfect opportunity to invest in the future, so it was our management teams' turn to have an upgrade. Their fleet of vehicles have been replaced with fully-electric cars, and in true Masons Scaffolding style, they had to be paired with our bold branding! 
Having been more than satisfied with their work previously, we enlisted the expert services of London-based wrapping company, Creative FX. They provided a full wrap, incorporating the Masons Scaffolding logo, with our trademark colours of purple and orange featured throughout. Given the smaller size of the pickup in comparison to our lorries, we opted not to include the iconic London skyline, creating a more minimalist but equally professional final design.




So what are the benefits of owning an electric vehicle and why did we make the switch? 
Electric cars are better for the environment. Depending on where the parts were manufactured, a fully electric car, like the fleet we now own, will emit between 28% and 81% less CO2 than a traditional petrol vehicle.
They have low running costs, are quieter than petrol or diesel vehicles, offer a smoother driving experience and best of all… no congestion charges! 
With the current Government pledge to reach net zero carbon emissions by 2050, as well as further changes to London's ULEZ, the push to be kinder to our environment is clear for all to see. Therefore, it's of great importance to us that we support this wherever necessary. 
To keep up to date with ongoing projects and company news, please follow our social media channels. You can find us on Facebook, LinkedIn, Instagram and Twitter.