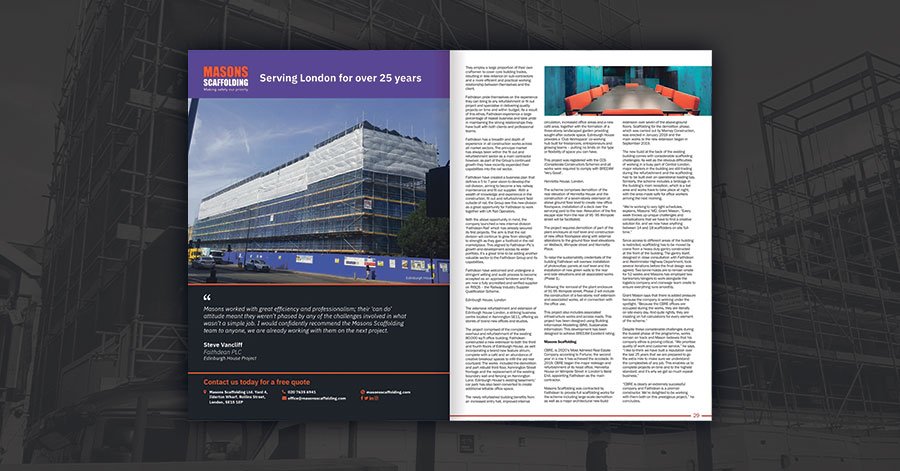 News of our major redesign and refurbishment project at CBRE UK's London headquarters, Henrietta House, has been featured by Construction Forum Magazine in Volume 18, Issue 3.
The publication spoke to managing director, Grant Mason, to learn about the major project in the heart of London's West End, managed by building, refurbishment and fit out contractor, Faithdean PLC.
The article discusses the solutions that Masons Scaffolding provided for the initial demolition stage of the project in January 2019, leading to the erection of further scaffolding structures to support a new-build extension, from September 2019.
Our managing director, Grant Mason, explains the key challenges the company overcame while operating in the busy trading sector – from complex scaffolding designs, to the logistical solutions that the company was able to provide during demolition and construction work. Not to mention, the ability to continue to provide outstanding customer service throughout the process.
To discover more about the project and Masons Scaffolding's solutions for demanding, large-scale projects, read the full article on page 28-29 of Construction Forum Magazine, here.
Follow us on social media for more scaffolding news and updates. You can find us on Facebook, Twitter, LinkedIn and Instagram.